Conference Info:  May 18  | May 19  | May 20  | Technology  | FAQ  | Theme  |  2021 Conference  |  #NCLIVE2020
---
The Power of Us 
11:00-11:30 
Rob Ross, Executive Director, NC LIVE 
Once upon a time, a community loved a library! 
12:00-1:00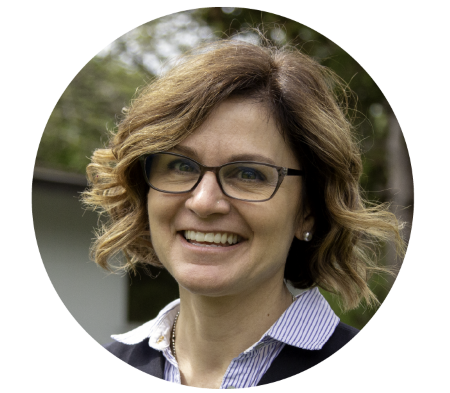 Kate Lasky, Library Director, Josephine Community Library District 
Today, we'll hear the story of a library that harnessed the "Power of Us" in an unprecedented community empowerment effort to keep their libraries open. After years of austere budget cuts in a county racked with economic strife, elected officials in Josephine County, Oregon closed all four-branches of their public library system, leaving almost 82,000 residents with no access to any form of public library. Shocked that their community lacked such a vital resource, citizens mobilized, pooled resources, and overcame numerous pitfalls to rebuild and reopen their libraries. At the helm of this effort was Library Director Kate Lasky leading a team of 350 volunteers representing four different communities in a 10-year effort to put the community back in the library. What made this possible? How did a small, rural community wrought with anti-tax sentiment turn itself into a positive force for libraries? The answer is in the "Power of Us." Learn more about how Josephine Community Library persevered through two election campaigns, worked together to fundraise nearly $3 million, and inspired voters to form a special library district to finally win stable funding.
About Kate Lasky:
Kate Lasky has been the executive director of Josephine Community Libraries, Inc., since 2010 and recently began her new role as library director of the newly formed Josephine Community Library District in October 2017. Kate is active in the Oregon Library Association having served as a board member for the Public Library Division for two years and elected as vice president/president elect in 2019. She is also an active member of the legislative and development committees for both the Oregon Library Association and the Josephine County Chamber of Commerce. She serves on the board of Oregon Humanities and is passionate about equity, diversity, and inclusion for all. 
Kate holds a master's degree in education from Northern Arizona University and is pursuing a master's in library science from San Jose State University. Her career path has included positions in publishing, journalism, and all levels of education from kindergarten to university. She has received awards for her service to the community from the Josephine County Chamber of Commerce, Oregon Library Association, and Library Journal.
Discovering and Assessing the Impact of "Hidden Labor" Practices
1:15-2:05
 Jesse Akman, Vicki Siler, Angela Wacker, Elon University
Libraries famously work hard so our patrons don't have to. However, the effect of this "hidden labor" on the workplace may go unexamined. Following discoveries made during a feasibility study for an institutional repository and a coincidental series of issues with our reference and scheduling software, we conducted an assessment project to better understand the nature and extent of the "work behind the work" powering that seamless user experience. We offer lessons learned about better highlighting the contributions of librarians and paraprofessionals, and ways to apply to library staffs the same standards of inclusion and equity we hold for our patrons. 
Librarians and their Role as Collaborator with Student Success and Teaching Faculty
2:20-3:10
Alexia Riggs, Campbell University
Librarians are key holders of information, serving as the unrecognized hub for collaborative engagement. Student affairs and teaching faculty hold promise as collaborative partners, as they focus on student engagement and academic excellence. This presentation will focus on reviewing documented studies of collaborations between student affairs, librarians, and teaching faculty noting themes that connect these collaborations.

The session will conclude with a discussion reviewing these studies and engagement focused on the connections between library mission and collaborative opportunity. 
Keeping America Informed by using NC LIVE and Depository Library Resources
3:25-4:15
Elisabeth Garner, UNC Wilmington
"Keeping America Informed" is the goal of the Government Publishing Office (GPO), which makes government resources freely available to the American public via the Federal Depository Library program (FDLP). Randall Library at UNC-Wilmington is one of several depository libraries in North Carolina that receives these publications, both in print and electronic formats. However, did you know that NC LIVE also contributes to the mission of GPO? Learn how some of NC LIVE's resources, along with those at FDLP libraries, help to promote access to reliable government information. 
COVID-19 Discussion: Public Libraries
4:30-5:20
Amelia Midgett-Nicholson, Community Engagement Librarian, NC LIVE
Join your public library colleagues for a conversation about our spaces, services, staff, and overall well-being. This informal conversation is an opportunity to connect, share best practices, and support each other.
After the Great Idea: Project Management for Program Success
9:00-9:50
Anessa Olson, Cumberland County Public Library
Getting excited about a great idea is only the first step. Equally important is connecting with community partners and coordinating all the moving parts for a successful program or event series. Learn how to draw up a timeline, coordinate with stakeholders, collect data, maximize publicity and manage the details that bring a great event or project to life. These skills will be useful for planners with budgets both large and small. 
How Do We Prove It? Library Use and Student Success
10:05-10:55
Alan Unsworth, Maria Luisa Saldarriaga Osorio, Surry Community College
Librarians tend to feel strongly that the services they perform and the resources they provide are factors that are directly tied to student success. A common difficulty, however, is backing up that feeling with evidence that will catch the attention of your administration. This session will cover some of the methods that librarians have used to link library use with student success, and we will discuss two very simple (and inexpensive) methods that we implemented at Surry Community College to attempt to demonstrate that higher library usage is linked to higher levels of student success.
Roundtable: Seen and not heard?: Inclusive library spaces and practices to support student caregivers
11:10-12:00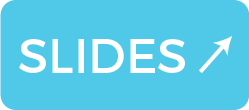 Renée Bosman, Angela Bardeen, Kristan Shawgo, UNC Chapel Hill
A 2016 climate survey indicates that roughly 2.5% of undergraduate students at UNC Chapel Hill are caregivers, and numbers for graduate students are likely even higher.  Through informal discussions with colleagues, we discovered that there were siloed efforts across our libraries aimed at better serving this population of non-traditional students. To develop these programs more efficiently, we created a working group of library staff with this shared interest, representing different libraries and departments. To date, some of the projects we have been working on include: plans for a family study room, a lactation room, and small kits appropriate for a range of ages, which will include books, crayons, and other fun materials. Our hope is that providing these services to families will make it easier for patrons to use the library and lower the stigma of bringing children to the library, making our spaces more inclusive.
This session has been envisioned as a roundtable with an opportunity to share experiences and exchange ideas. We will use polls and prompting questions to encourage participation. 
Lunchtime Discussion: Training Students to Provide Stellar Customer Service
12:15-1:00
Kerry Vash, Gardner-Webb University
Providing stellar service is not only something we should do; it is required in today's busy world. Customers expect to be greeted by a knowledgeable and friendly staff. But how do we teach students to provide this service? What's in it for them? Our library embarked on a new training program in the Fall. Students were given more responsibility and ownership in their jobs and they were invited to events where they shared their visions for the library. It was a Win-Win-Win situation – the library gained valued employees, our patrons received excellent service, and the students obtained valuable research tools.
Finding Yourself in the Library: Community Programming and Publishing with BiblioBoard
1:15-2:05
Hannah Bowser, New Hanover County Public Library
The public library serves a diverse population, and engaging your community as a whole can be difficult. One method for invested involvement is to literally place the user into the library; seeing their own selves in a digital collection creates community buy-in. Through the use of BiblioBoard, New Hanover County Public Library has held several unique programs that combine marketing, programming, and publishing to create an environment that is made by the community, for the community. Learn how to integrate this community publishing technology into all steps of program creation and end with a finished digital project that will have patrons saying, "Hey, I made this" and coming back for more.   
"STEM"ulating Open Education Resources
2:20-3:10
Joshua Marsh, Caldwell Community College and Technical Institute 
As Faculty, it is inherent to our mission to provide students with workforce ready training. However, providing students access to manipulatives built for STEM applications in business and industry can be expensive. During this session, we will introduce attendees to a litany of software applications appropriate for delivering STEM content that provide uninterrupted access even after the course has expired. Furthermore, the applications explored during this session will prepare students for an ever evolving workforce landscape while maintaining our allegiance to OER principles.
New Director Orientation
3:25-4:15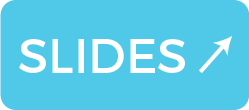 Rob Ross, Amelia Midgett-Nicholson, NC LIVE
Are you a new library director? Do you have questions about NC LIVE resources, services, or professional development? Join this webinar led by NC LIVE staff.
The Power of User Testing to Improve Library Websites and Products
9:00-9:50
Marcella Fredriksson, UNC Wilmington
At UNC Wilmington's Randall Library, we have worked to improve our website and web services by performing user and usability testing on our site. Usability testing is an important tool for developing new technology and products. Through user testing, we can figure out what our users are really doing and work to modify our websites and software to better meet user needs. User testing doesn't have to be hard or expensive to do. Libraries can perform user testing with just a few users and simple prototypes or mockups. In this presentation, we'll discuss how we approach user testing at Randall Library and what we have found out about our users from testing. We'll discuss best practices for performing user testing and see what other libraries are doing to help improve their website experience.
Digitizing a Hymnal Collection: What is Involved and Why is it Important?
10:05-10:55
Mariah Case, Pam Dennis, Gardner-Webb University
Our archives holds a growing collection of hymnals, 22 of which are in shape-note format. We recently embarked on an open access, digital preservation initiative to support the retention of hymnals that grew out of the singing school tradition advocated by Lowell Mason in the post-Civil War South to simplify music reading. The collection primarily consists of "convention" books of southern gospel hymnody in seven-shape notation. Our digital preservation of the hymnals involves a careful process of metadata creation that intentionally targets and highlights unique content within each hymnal to engineer greater access to and findability of the collection. The final, digitized hymnal collection will be hosted on the university's Digital Commons repository, which is optimized for global discoverability and access. We hope to partner with local shape-note singing conventions as a way to promote ongoing work, study, and performance of this genre of sacred music. 
Connecting with and Serving Varied Communities within and without the Community College Campus
11:10-12:00
Ashley Lane, Jennifer Seagraves, Johnston Community College
Faced with a disconnect between multiple off-campus class sites and a lack of librarians to serve them, the Johnston Community College Library wrote and was awarded an LSTA grant for an additional librarian to bridge this gap. The Library Administrator and Off-Campus Librarian will discuss their experience with this grant and their achievements thus far. As a result of this grant-awarded position, relationships between assorted educational communities (public schools, charter schools, and home schools) within Johnston County have blossomed along with opportunities to enhance the experience of patrons and students at associated off-shoot campuses. Other achievements discussed in this session will include: increasing the library's social media following and interactions, installing a courier service to county schools, and addressing the specific needs of niche groups (i.e. Adult Basic and Secondary Education, and English as a Second Language) in the community college setting.
COVID-19 Discussion: Academic Libraries
12:15-1:00
Amelia Midgett-Nicholson, Community Engagement Librarian, NC LIVE
Join your academic library colleagues for a conversation about our spaces, services, staff, and overall well-being. This informal conversation is an opportunity to connect, share best practices, and support each other.
Customizing your Summon Instance 
1:10-2:10

Jill Postlewait, Ex Libris, Lindsay Leonhard, Ex Libris, Jacob Vaccaro, Meredith College
Customizing your Summon interface -- tips, tricks, pitfalls; what has worked well, what hasn't.
Tweet Like Ethel! Or, How to Impress your Institution's Marketing Team
2:20-3:10
Jessica Swaringen, Wingate University
A substantial part of Information Literacy is navigating information on the web, specifically on social networking channels. It therefore behooves librarians to have a presence on these channels in service of their various patron groups. Social media is also an opportunity to connect with other libraries within your local community and beyond. In this presentation, we will share the Ethel K. Smith Library's (Wingate University) social media strategy. Following a brief overview of Ethel's presence on Facebook, Twitter, and Instagram, the presentation will also cover the importance of having a social media plan, using analytics tools, and engaging students where they are -- online.
Building a Research Guide with NC LIVE
3:25-4:15
Shawna Bryce, Madison County Public Libraries
Our library system built a research guide for students in our county to encourage using NC LIVE databases and other "librarian-approved" information. In the past, we had partnered with the schools to showcase databases on NC LIVE, but we received feedback that it could be overwhelming. We created a LibGuide for research help with curated sources organized by subject area, which we now present to schools to rave reviews.
Academic Libraries Empowering Student Employees
Student Poster
Erica Barnett, ejbarnett@email.wcu.edu
Right click to view full size poster
---
Zoom
All conference sessions will be live meetings held using the virtual meeting software, Zoom. Links to join each session will be posted the week before the conference. No pre-registration is required. 
You do not need a Zoom account to join conference sessions, but if you want to take advantage of all Zoom features (virtual background etc.) we recommend downloading the Zoom client. 
Guides
Guide for Hosting a Zoom Meeting
Guide for Attending a Zoom Meeting
---
How do I join the conference? 
Links to join each session will be posted on this webpage (nclive.org/annualconference). Just click on the link to join the conference session! We recommend joining 10-15 minutes prior to the start time.
Do I need to register for the conference? 
Unless otherwise noted in the session description, pre-registration is not required. 
Is there a fee to attend?
No. This conference is free! 
Do I need to download software?
No. Conference sessions will be held using the virtual meeting software, Zoom. You do not need to download Zoom or create an account in order to join sessions. However, if you'd like to use all features of Zoom, we recommend downloading the Zoom client.
Will the sessions be recorded and shared?
Yes. Unless otherwise noted, all conference sessions will be recorded and shared on this webpage for future viewing. We will not share identifying information of attendees, such as names and emails.
---
Libraries collaborate every day, working together to solve problems, enhance services, and support our communities. Across departments, libraries, and consortia, when we work together we can accomplish much more than when we work alone. In sundry ways, North Carolina libraries demonstrate the power of collective engagement, coordinated action, and shared resources. Examples include:

Partnering with affinity organizations

Initiating diversity, equity, and inclusion practices

Forming innovative resource sharing agreements

Launching collective offsite storage programs

Reaching out to new communities

Creating community-based programming 
Our 2020 theme, The Power of Us, celebrates the collective potential of our 205 member libraries to enact change, innovate, find solutions, and persevere in the face of challenges. 
#NCLIVE2020
---
Save the date! NC LIVE's 6th Annual Conference will be held on May 17, 2021 at the McKimmon Center in Raleigh, NC.
---
See the archived page from the 2019 Annual Conference here.