The Beyond the Stacks Speaker Series introduces North Carolina library workers to speakers from a broad range of fields. From childhood development to Black Feminism, each speaker presents on their topic of expertise and engages in discussion and Q&A with our audience. The goal of this series is to inspire new ideas and ways of thinking among our member libraries.
All events are presented virtually and recorded. Have a suggestion for our series? Email help [at] nclive.org (help[at]nclive[dot]org). 
2023 Speakers
Advocacy 101: Breaking Down How to Speak Up
Nate McGaha, Arts North Carolina
February 14th, 2:00 - 3:00
Talk Description:
You will never get a seat at the table if you wait for an invitation. You must knock on opportunity's door, ask to be seated, then start talking… and listening. Creating change through communication can be as simple as a casual conversation or as complex as a coordinated campaign. Join Arts North Carolina Executive Director Nate McGaha as he breaks down how to speak up for your cause or yourself and make a case to decision makers that provides context and compels action. Participants will also learn more about the work of Arts NC to promote public funding and policy for the arts and arts education.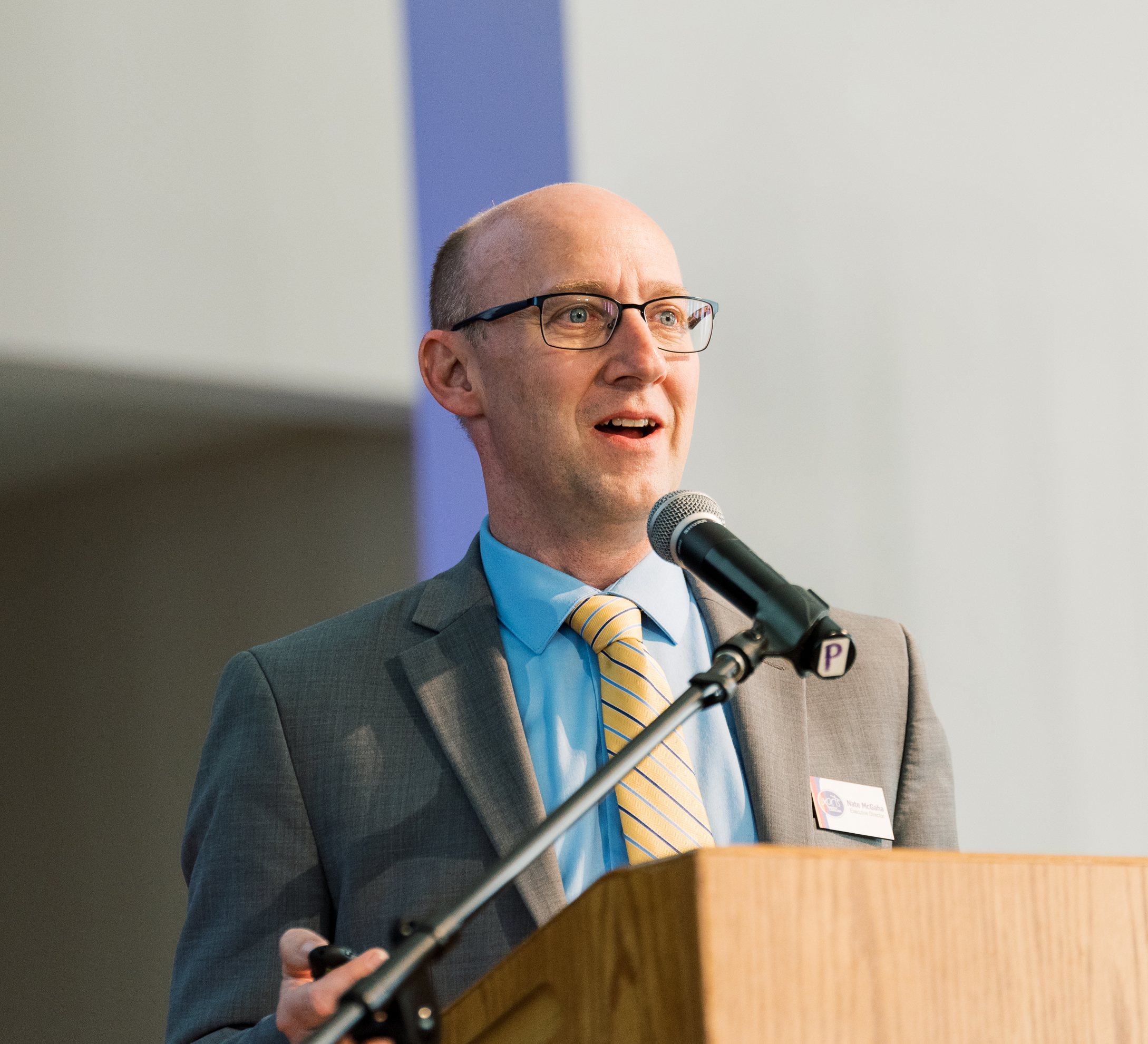 About Nate McGaha:
Nate McGaha has served as the Executive Director of Arts North Carolina, the statewide advocacy organization for the arts, since 2017 where he works for public funding and policy for the arts and arts education. He helped to create the Joint Caucus on Arts and Arts Education at the NC General Assembly, shepherded the NC Arts High School Graduation Requirement into law, and has led several statewide initiatives for relief, reopening, and recovery during the COVID-19 pandemic. Prior to his work in advocacy, Nate was the Executive Director of Carolina Ballet in Raleigh for five years with Artistic Director Robert Weiss. Before coming to the Raleigh area he was the Director of Operations at Charlotte Ballet under the Artistic Direction of Jean-Pierre Bonnefoux and Patricia McBride for seven years after serving as that company's Resident Lighting Designer since 1996. Nate was also the Production Manager and Lighting Designer for the Chautauqua Ballet Company in the summer months from 1997 through 2009 and toured internationally with Dwight Rhoden and Desmond Richardson's Complexions Dance Company. He is a graduate of UNC School of the Arts where he received a BFA in Design and Production with concentration in Lighting Design.
---
Former Speakers:
11/18/20

Creating Cultures of Dignity

Charlie Kuhn, Cultures of Dignity

Recording
Slides
12/16/20

The Changed World of Independent Bookstores & How to Collaborate Going Forward

Jamie Rogers Southern, Bookmarks

Recording
Slides
2/10/21

The Gentrification of the Internet: A Rallying Cry for More Internet Freedom

Jessa Lingel, The University of Pennsylvania

Recording
 
3/9/21

Video for Social Media

Sonja Likness, Duke University

Recording
Slides
6/9/21

Food Insecurity in North Carolina

Ashton Tippins, TABLE

Recording
 
6/24/21

Navigating Borderlands, Building Bridges: A Black Feminist Approach to Third Spaces

angela gay-audre, NCSU African American Cultural Center

Recording
 
10/14/21

Library Design in the 21st Century: Historic Legacies and New Trends

David Hill, Professor and Head of the School of Architecture at NC State University

Recording
 
11/10/21

FINDING FREEDOM: Focused Work in Fast-Changing Times

Fred Stutzman, Founder and CEO of Freedom

Recording
 
3/16/22

Truth Checking Misinformation and Addressing Health Disparities

Channté Keith and LaTroya Hester
The Center for Black Health & Equity

Recording
 
4/6/22

Chamber Chatter

Elaine Spalding, Rowan Chamber
Melissa Oleen, Rowan Public Library

Recording
 
5/4/22

Library Patrons' Psychosocial Needs: How Social Work Collaborations Can Help

Beth Wahler, UNC Charlotte

Recording
 
---
Testimonials
"This was an excellent session. I have taken part in many trainings and think that this presentation to be one of the best."
"I feel like the content shared was incredibly relevant and I can't wait to share what I learned with my colleagues who were unable to attend."
"This was an incredible training with universal applications. This would be excellent as an all day, or even half day, training."